About myself

in
the brain-mechanism programed by myself dominated by genes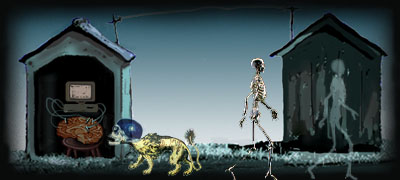 This man does not mean under construction, but means my future . . . .

       I am one of founders of Kala Art Institute (founded 1974).
       I have been interested in the relation between arts 
       and science and particuraly interested in the basic 
       mechanism of human thinking and creativity
       Three years ago I began to set up integrated multimedia
       facility(EMC) at Kala institute and now has complited 
       the system to excess for public.
regiform.html

world 1 | world 2 | world 3 | guest book | HOME |



You need MovieStar plug-in to view QtMovie (300K) for next page(myself-2)
GUEST BOOK and BOOKMARKS

 contact:
 mail to Yuzo Nakano